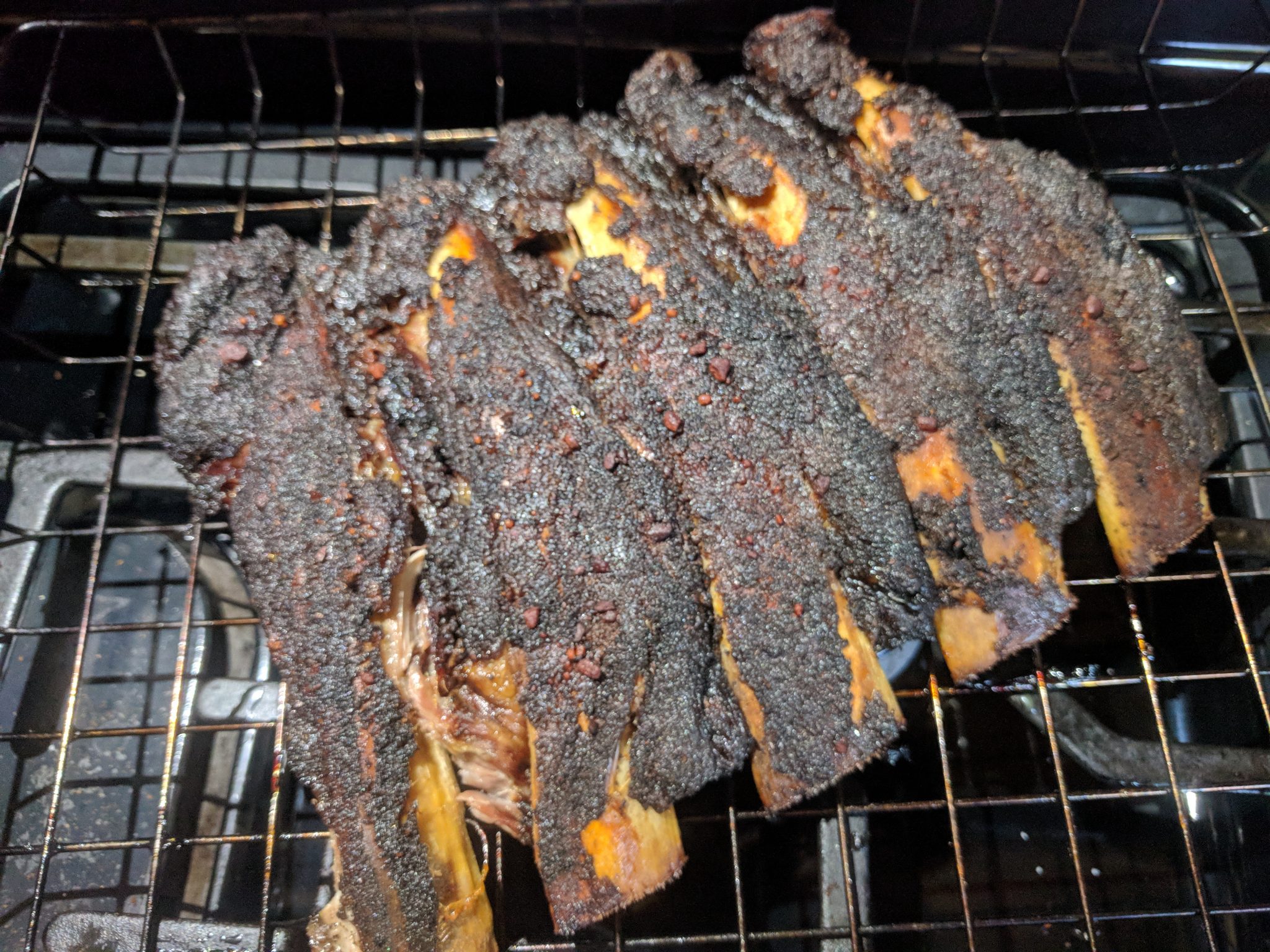 Written by stephen on July 25, 2018
smoked meat
food
So … what is the appeal of bacon? Sure, pork belly is utterly, incontrovertibly delicious. Nitrates, nitrites, salt, oh my. Maple syrup? Nah. It turns out its all about the smoke.
How can you tell? Smoke something, anything really. It picks up a hint of bacony umami. Cheese, turkey, for the love of everything holy don't over do a potato, ribs (beef and/or pork), or skip right past brisket and smoke a chuck steak. You can thank me later. Almost everything benefits from a kiss of smoke.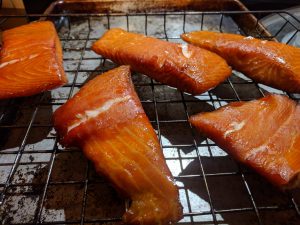 Don't let anybody tell you different. You can turn out excellent smoked meat from your humble Weber Kettle. Scatter a handful of wood chips over a few chunks of charcoal on one side of the grill.  Put the meat over the other side, ratchet down the vents to almost closed and leave it for a while. Finish in the oven at 275.
Step up to a Kamodo egg … better still. Better temperature control, more concentrated smoke.  And, off topic, wow what a sear when it comes to that.  But to experience smoking nirvana look for an electric water smoker.
They start at less than $100 but consider climbing the ladder and the unattended bliss that is the Bradley. In its digital temperature control incarnation, the Bradley smoker takes the guesswork out of cooking.  Set the temperature to 275 (and according to Franklin barbecue it's pretty much always 275) stock the chimney with your favorite wood, note the time and walk away.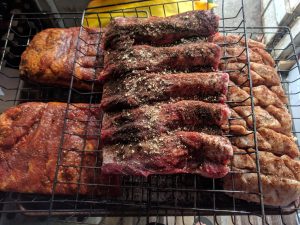 You can get fancy and use a temperature probe so you can pull the meat at exactly the right moment (203) or take a guess, use the Texas crutch (wrap in foil place in the oven) and leave it be another long while.
The honest truth is you will have the equal, likely greater compared to your local barbecue joint at a fraction of the cost with minimal effort.
Archives
Calendar
January 2020
M
T
W
T
F
S
S
« May
1
2
3
4
5
6
7
8
9
10
11
12
13
14
15
16
17
18
19
20
21
22
23
24
25
26
27
28
29
30
31
Categories