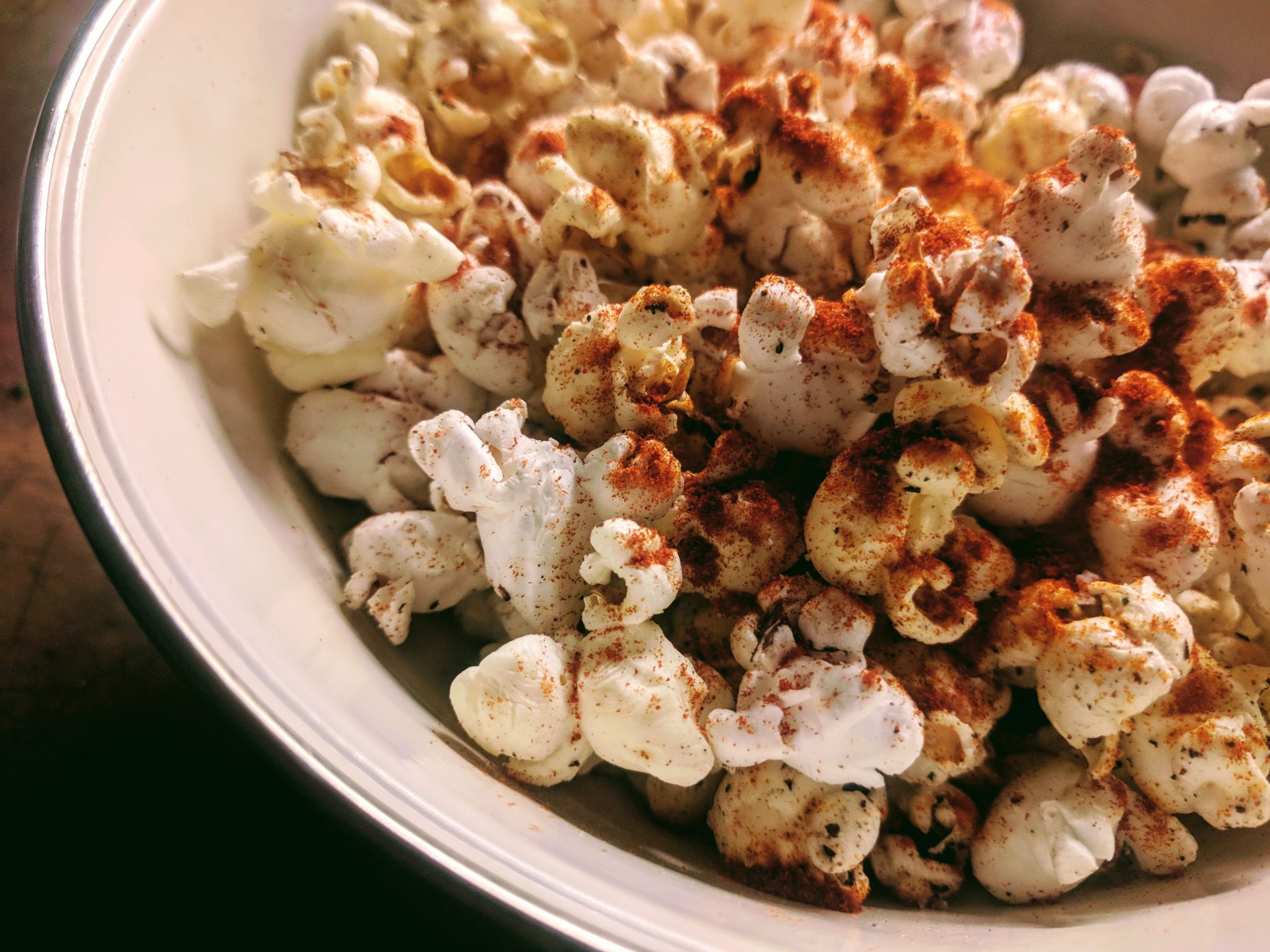 Written by stephen on July 31, 2018
bacon popcorn
food
Maybe this is obvious but it was enough of a revelation that I thought I'd document it. After flirtations with curry flavored coconut oil popped popcorn (excellent), I cast around for other ways to impart a unique flavor to popcorn.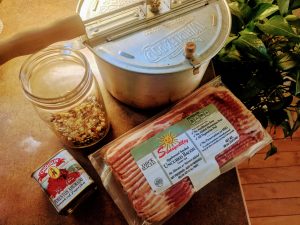 My Irish immigrant father kept a jar of bacon fat in the fridge when I was growing up. We used it to fry eggs and, alarmingly, to fry toast as well. The evolution of the bacon craze has arrived at its natural conclusion: the coronation and rebranding of  "bacon butter" and I have again started saving bacon drippings.
Fast -forward to a late night inspiration. Popcorn popped in bacon fat, liberally salted and sprinkled salt-bae-style with smoked Spanish paprika is the rare snack that tastes as amazing as it sounds.
Oh yeah and go buy a Whirley Pop. Sure it's nearly a  uni-tasker, but you never know, Alton Brown, you might try your hand at roasting coffee.
Archives
Calendar
January 2020
M
T
W
T
F
S
S
« May
1
2
3
4
5
6
7
8
9
10
11
12
13
14
15
16
17
18
19
20
21
22
23
24
25
26
27
28
29
30
31
Categories